The definition of sanitizing as described by the Centers for Disease Control and Prevention is,
"an agent that reduces the number of bacterial contaminants."
Additionally, according to the protocol for the official sanitizer test, a sanitizer is a chemical that kills 99.999% of the specific test bacteria under the conditions of the test.
ArmiClenz™ Disinfectant is a sanitizer for hard, non-porous surfaces.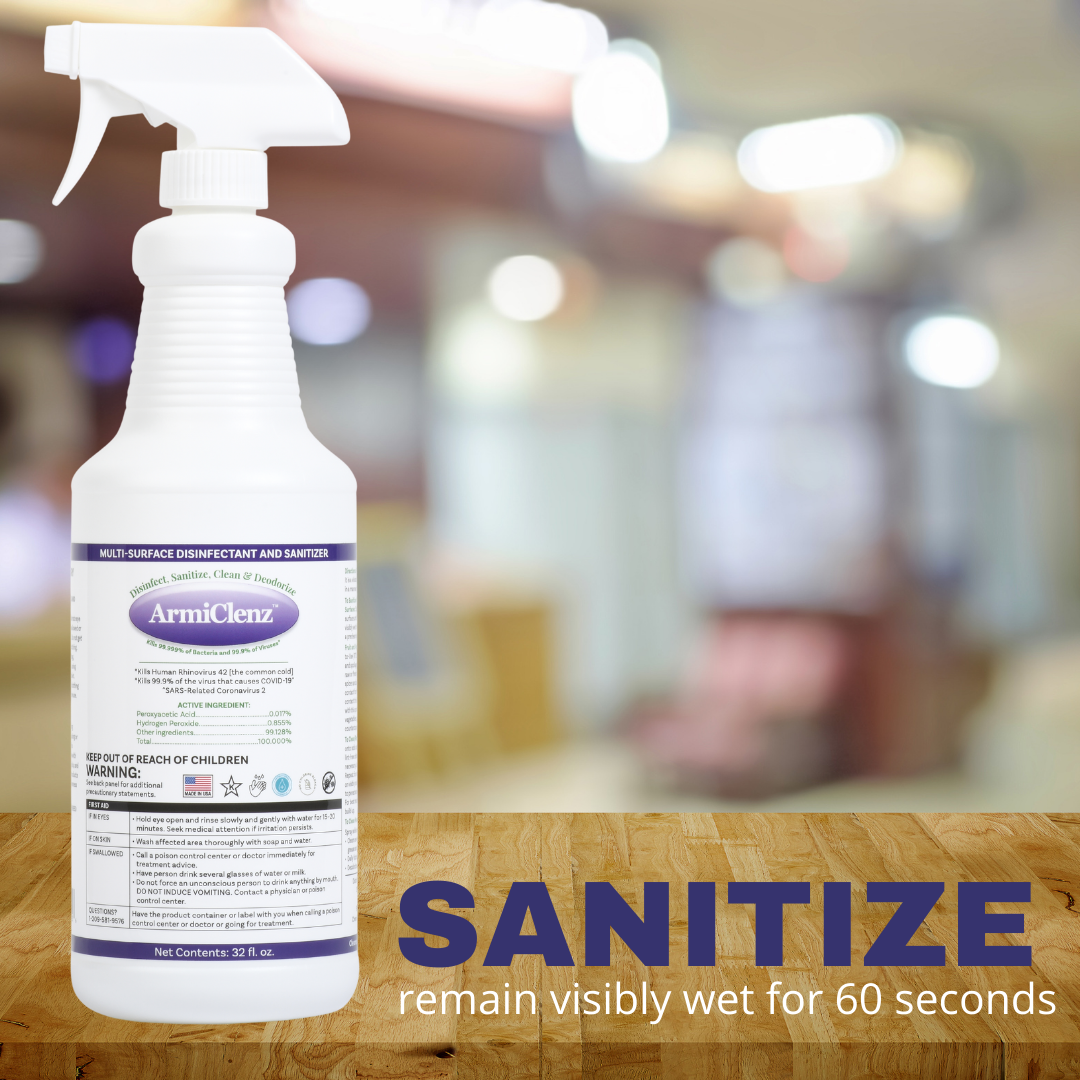 Directions for use to Sanitize Hard, Non Porous Food Contact Surfaces:
1. Spray 6-8 inches from surface until visibly wet.
2. Let stand and remain visibly wet for 60 seconds.
3. A post application wipe or rinse is optional.
Click here to read our EPA Registration Sanitizing Claims
Sanitize for Safety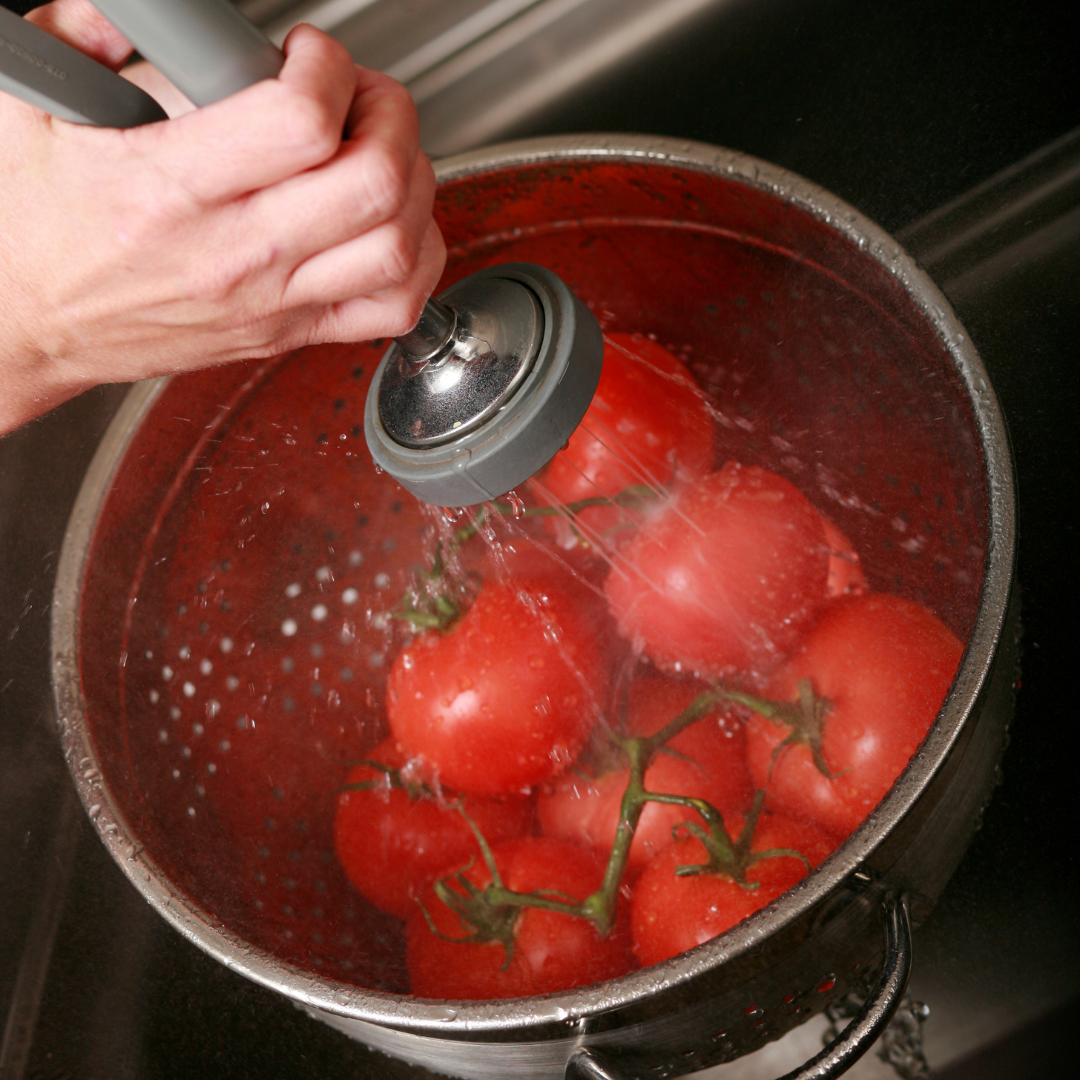 Rinsing is NOT enough!
Clean and sanitize your fresh produce to remove germs living on its surfaces.
Read More Here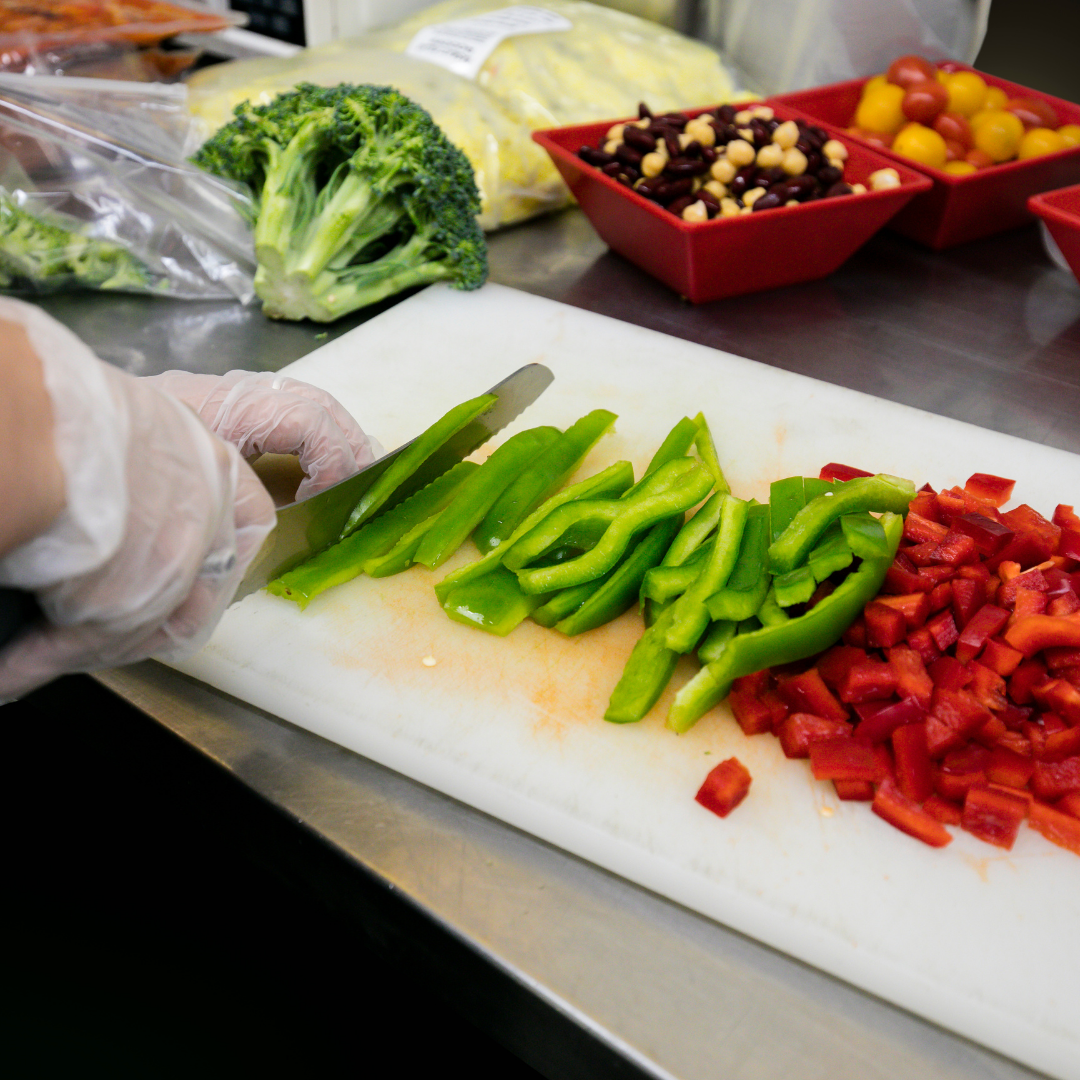 EPA Registered Sanitizing Claims
What is a product claim? Read about our registered product claims any why we can say what we do about our product.
Read More Here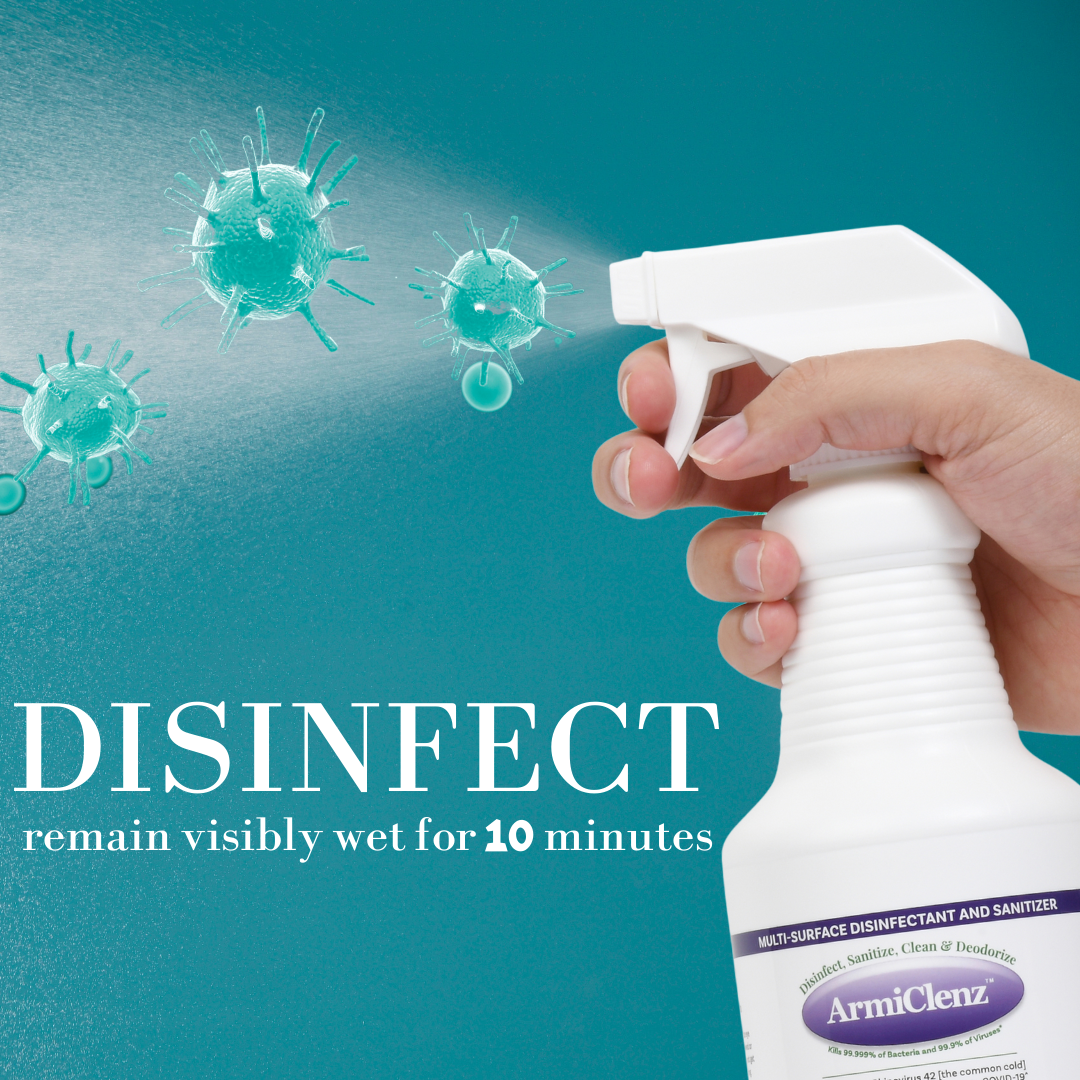 Directions for Use to Disinfect:
Kill 99.9% of Viruses* & 99.999% of Bacteria, when used as directed.
1. Spray 6-8 inches from surface until thoroughly wet. Alternatively, directly apply with a dry paper towel, lint-free cloth, sponge, or mop.
2. Let Stand 60 seconds to Sanitize. 10 minutes to Disinfect.
3. Wipe with a clean cloth or paper towel or allow to air dry. (Optional)
4. No rinse required. (Optional potable water rinse for food contact, but not required.)