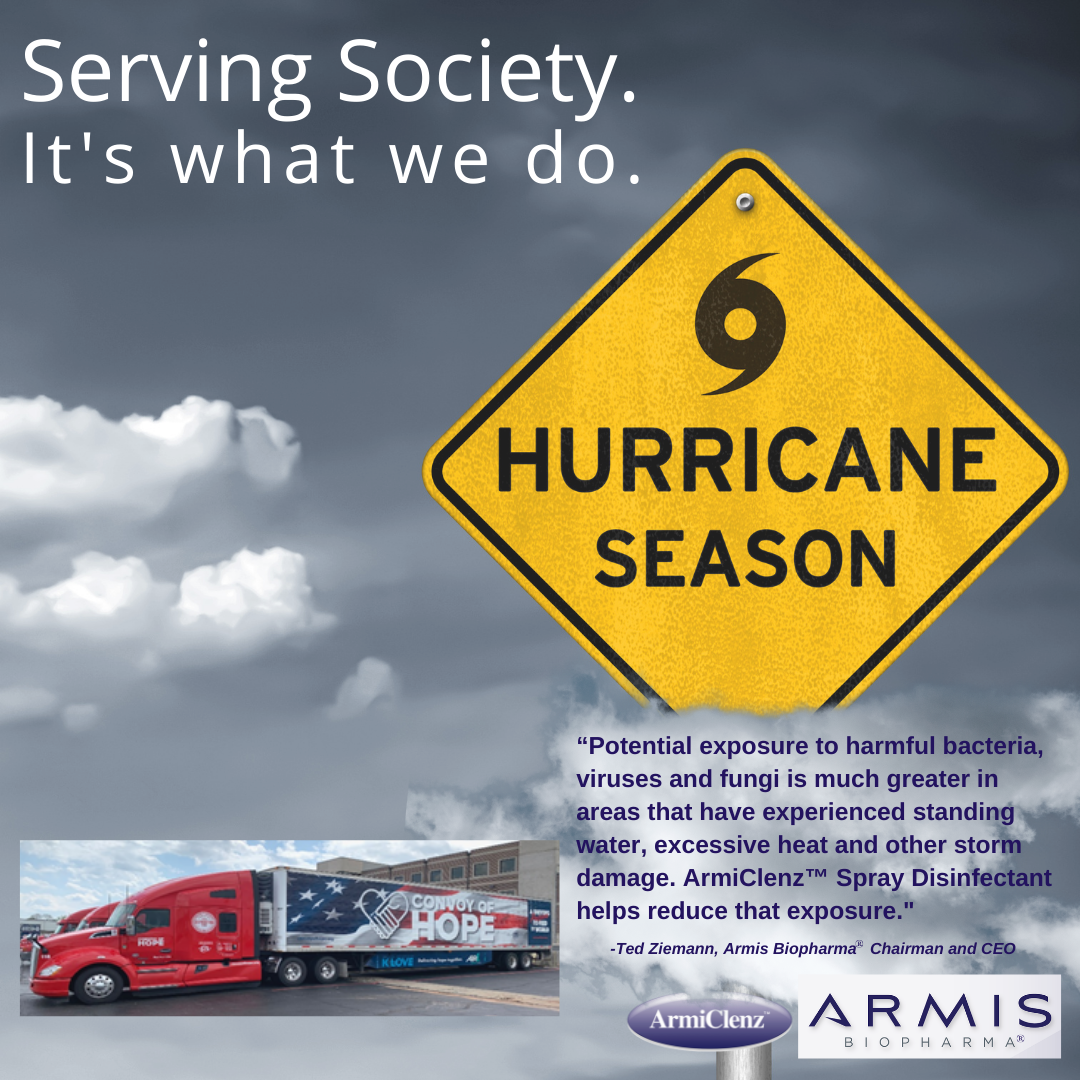 Armis Biopharma® Donates ArmiClenz™ Disinfectant to Thousands of Hurricane Ida Victims, 2021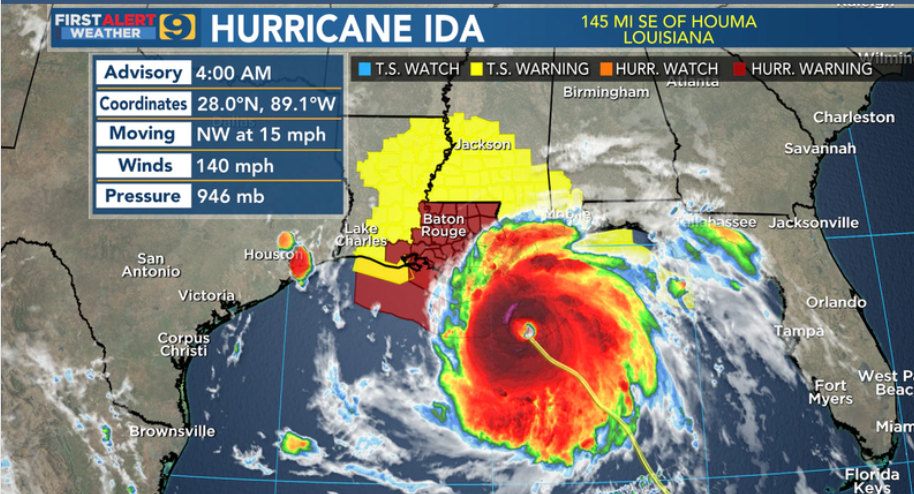 Hurricane Ida, August 29, 2021
We all remember hearing about that storm. Not only did it take over communities in Louisiana, but because of its massive presence, the story of the storm was all over the news and was the headline for many days before, during, and even weeks after, the storm passed. This hurricane was a big one and we were all devastated when we heard it hit landfall right before noon on August 29th, 2021.
In one of the CBS News Live Reports, the headline stated, "Hurricane Ida slams Louisiana as an "extremely dangerous" storm; New Orleans reports "no power." *(1) Additionally, it was reported that the storm was an "extremely dangerous" Category 4 storm with 145 mph winds at Port Fourchon, Louisiana. *(2)
This storm was so bad that President Biden himself stated that his administration has prepared resources, including equipment and response teams, that will be needed after Hurricane Ida passes, because "This is going to be a devastating, devastating hurricane," the president said. *(3)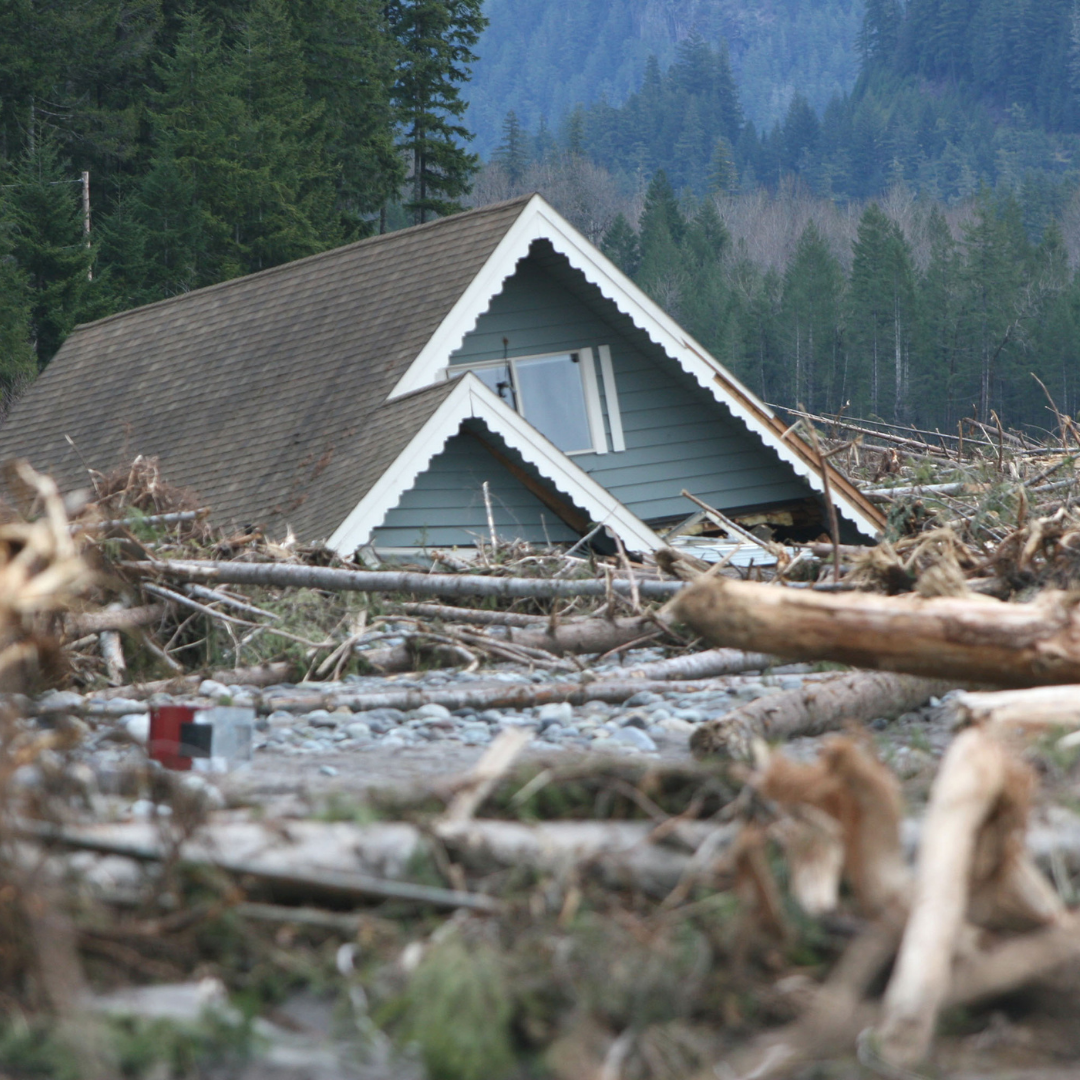 Clearly, there were thousands of Louisiana residents in need of help.
This is where we step in.
It is because we stand behind our mission,
"Improving Societal Health by protecting humans, animals and the environment from harmful viruses, pathogens and chemical agents."
We knew we had to respond immediately and offer resources to assist the victims of this horrendous storm.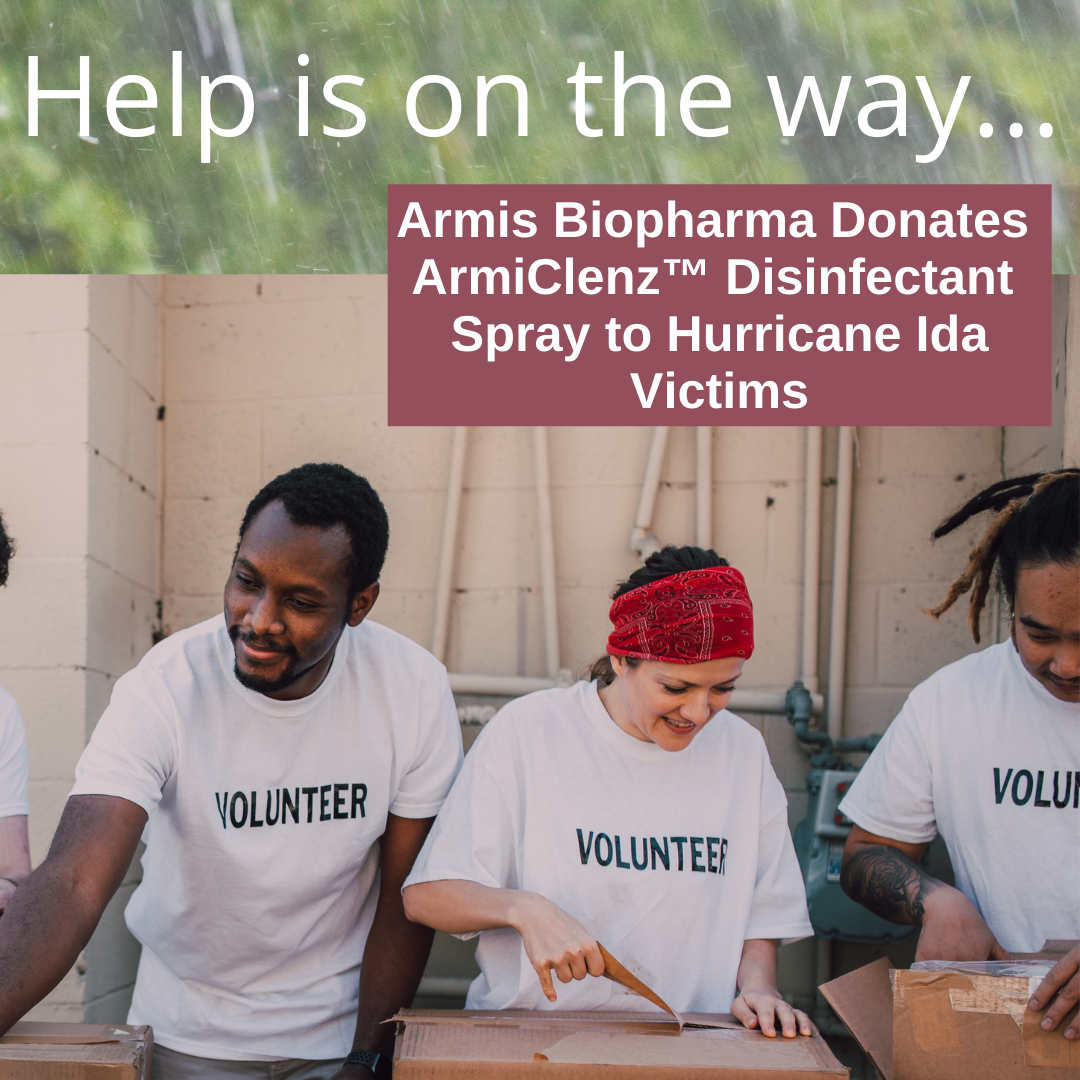 This is what we did.
Our parent company, Armis Biopharma® donated case after case, and pallet after pallet of ArmiClenz™ Disinfectant to aid the victims of the storm on their journey toward rebuilding their homes, as well as their lives.
Ted Ziemann, the Chairman and CEO of Armis Biopharma® stated,
"Potential exposure to harmful bacteria, viruses and fungi is much greater in areas that have experienced standing water, excessive heat and other storm damage. ArmiClenz™ Disinfectant Spray helps reduce that exposure."
Since ArmiClenz™ Disinfectant is an EPA Registered, Antibacterial for Non-Porous Hard Surfaces we knew that ArmiClenz™ could do the job and help the victims of Hurricane Ida kill 99.999% of bacteria and 99.9% of viruses which could, potentially, be growing in their homes, garages, sheds, businesses, automobiles, animal housing units, etc. due to the standing water and excessive heat, during that time.
We are pleased to say that Convoy of Hope delivered and distributed our donation of ArmiClenz™ Disinfectant to the many communities affected by the storm.
We are fully confident that our generous contribution helped many, many families, businesses and communities begin rebuilding their lives once again.
Why? Because that's what we do.
Sources: